Do you represent your School or Business
Emergency and Disaster Response Teams?
Then make sure you take advantage of our disaster preparedness calculator which covers
the ideal number of team members, their responsibilities, skills, and supplies.
Click the button below to generate your report for your school or business.

Trainings
On-Site Training for Schools and Businesses
These workshops will provide the skills necessary for your Emergency Response teams to carry out the emergency plan with confidence.
4-hour class covers Adult, Child & Infant CPR and First Aid. All classes are taught to the 2015 American Heart Association guidelines.
You will receive a CPR and First Aid certification that is good for two years.
(8-hour option for Child Care Provider, Daycare Center or Preschool Teachers will receive EMSA stickers along with 2 yr. cert.)
Did you attend one of our workshops? What's your rating?

[Total: 10 Average: 4.6/5]
Life-Saving Skills Online Videos
Learn the 3 most important life-saving skills that everyone should know in less than 3 minutes.


Leader In Providing Real-World Emergency Solutions Since 1991.
America's #1 most sought-after Disaster Response Trainer and Disaster Survival Supplier for Schools
Southern California Fire Department Captain Wayne Bennett (Ret.), Author of Disaster Response Guide Book
Captain Wayne Bennett (Ret.) is the founder of Disaster Survival Skills, LLC. and is also a retired professional firefighter and disaster preparedness coordinator who recognized a need for a one-day training on how everyone should respond to a disaster. From that moment forward the commitment has been to develop, refine and perfect techniques and strategies that everyone can use. In addition to training, Disaster Survival Skills, LLC. provides practical and realistic supplies that support their training. There is no fluff or waste in their kits, but rather items that can and will be used by your employees in an emergency.
As a former Fire Captain, Wayne responded to hundreds of emergencies each year.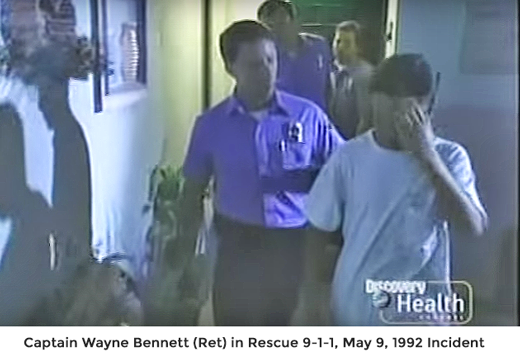 He has served on major campaign fires, train crashes, multi-casualty incidents, earthquakes and large-scale civil unrest. His expertise in Disaster Preparedness, Search & Rescue, CPR & First Aid has influenced his common sense, reality-based approach to training and supplies.

Best Choice of Products
A must for every individual, family, school and business. There is no fluff or waste in our kits, but rather supplies that will make a difference in real emergencies.
For bulk orders, we highly recommend that you use our planning calculators created by Captain Wayne Bennett (Ret.)
DISASTER SUPPLY GUIDELINES
We have been asked over and over what supplies and quantities are really necessary.
So Captain Wayne Bennett (Ret.) has created a disaster preparedness calculator for schools and businesses.
Wayne has put together realistic guidelines along with supplies that will compliment your emergency response teams skills
for a more realistic response to any disaster.